USB Drive Use in Labs
Information Technology has identified a usage problem with some USB flash drives and Sinclair lab computers.
A number of various brands and types of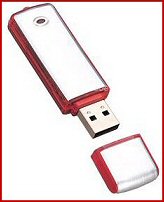 these drives cannot be used with the campus lab computers.

In response to this problem, IT has tested a number of USB flash drives and developed a list of drives for use in the campus lab computers. In addition, these drives can be purchased at the College Bookstore in building 7.
Click here for a list of tested drives available for sale in the Sinclair Bookstore
Be Sure to Label Your USB Drive in case it gets lost!