Solstice Pods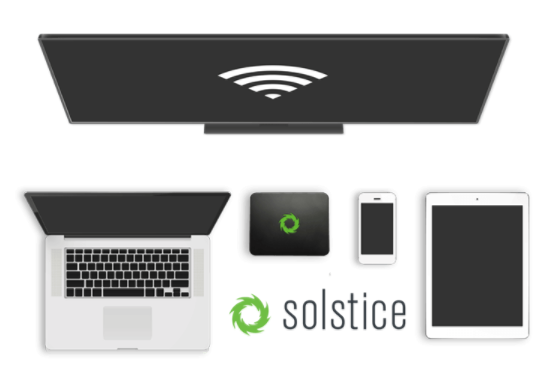 The Solstice Pod transforms ordinary meeting and learning spaces by placing content at the center of the meeting experience. With a Pod in the room, multiple participants can share and control meeting content from their laptops and mobile devices on the in-room display, driving better collaboration and decision making.
Stream device screens, share videos, post individual application windows, and view web content — bridge them all into your meetings seamlessly with Solstice.
For more information, check out the company website or click here to view a quick start video.
Solstice pods are currently available in the following locations on the Dayton campus:
IT Conference 13000
Library L022
Library L011
Library L012
Library L013
Library L023
Library L024
Sinclair swd1
Sinclair swd2
IT Conference 13025
Earley Auditorium
14106
14107
14120
14121
14134
14203
14205
14206
14207
14213
14220
14222
14225
14228
14229
14300
14309
14330
14331
14333
14334
14224-I
14224-L
14224-M
9107
12397
14306
14322
14323