Pharos Self-Service PC Reservation
Pharos eliminates manual sign-up sheets and waiting at the front desk for available PCs in the Sinclair Library. CIL, Teleport.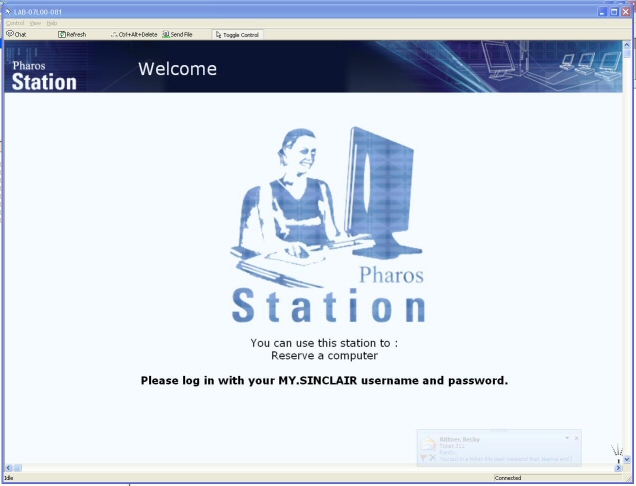 It allows you to request PCs on a first come, first serve basis and to choose specific PC stations such as ADA software, AV software, General software etc!
Click here for instructions on using the Pharos Self-Service PC Reservation application