Supported Browsers for my.Sinclair Applications
The lists below represents browsers and operating systems currently supported to work with my.Sinclair and SSO enabled applications eLearn, Web Advisor, and Web UI.
Microsoft Edge is not a supported browser for the my.Sinclair portal. Internet Explorer is not supported for any Sinclair websites.
If you experience a problem with one of the supported browsers, please try another browser prior to contacting the help desk.
For desktop systems, you must have Adobe Flash Player 10.1 or greater.
It is recommended that Pop-up Blocking is disabled.
To access the full range of eLearn features, your Web browser should display frames, run Java 1.4.1 (or later) and JavaScript, and have cookies enabled.
Turn off (or configure with use for eLearn) all instances of popup blocker.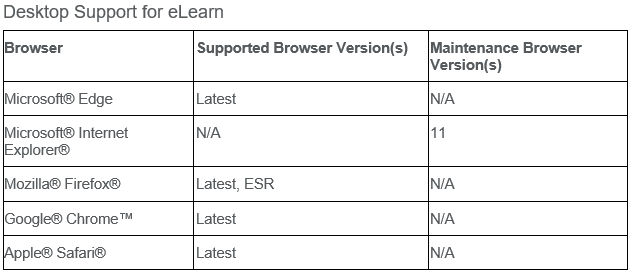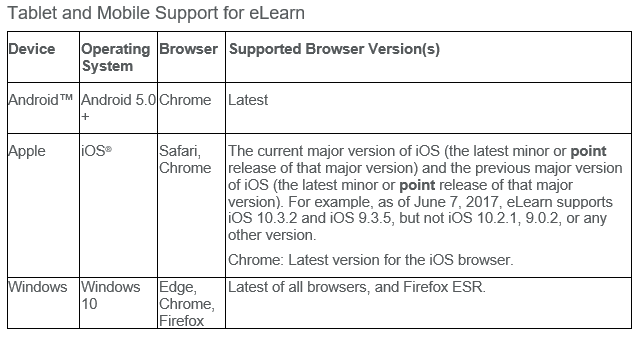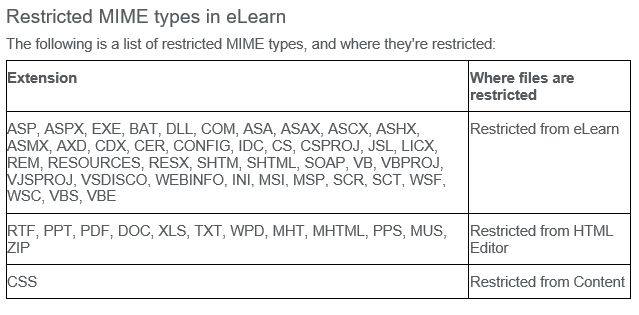 NOTE: For other types of devices, such as iPads, Android tablets, smartphones, or Chromebooks, you should test the device with my.Sinclair services such as Web Advisor and eLearn to make sure sure that they work with those services, especially before you purchase such a device to use for college-related services such as my.Sinclair.
For help with or questions about supported browsers, contact the Sinclair IT Help Desk at 512-help or email them at helpdesk@sinclair.edu.